Chocolate Buttons
Easter has quickly become a celebration of gorging on chocolates with Australians now splurging more than $200million on this guilty pleasure over the Easter long weekend. Having a number of chocoholics at A&D TechEng, we were excited when we were asked to assist our client with a new Easter Egg line.
Our Client wanted a way to include a precise number of sugar coated buttons/drops inside a chocolate hollow egg as part of their existing moulding line for Easter. Our engineers deliberated over the client's requirements and devised a successful overhead chocolate drop cartridge depository solution.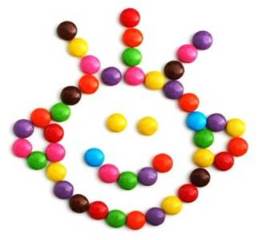 The chocolate drop cartridge depositor was installed over the existing moulding line and controlled by integrating a cartridge gate opening and closing sequence into the existing PLC program. Each cartridge was filled with a precise number of buttons, and then these were released into the chocolate filled moulds. In the case of excess buttons, a return conveyor and chute was added to recirculate the excess buttons back into the supply hopper to minimise wastage. Mould tracking was also implemented to ensure that if no chocolate was deposited into the moulds along the production line, the chocolate buttons would not be deposited.
Completed within the required time frame, this upgraded line has been a big success and our clients are happily supplying chocolate filled eggs for Easter!

This is another eggcellent example of A&D TechEng continuing to provide high-quality automation solutions to local industries. Contact us to find out how we can help you with your requirements.